Instructors
Emily Zimmerman: Owner/Director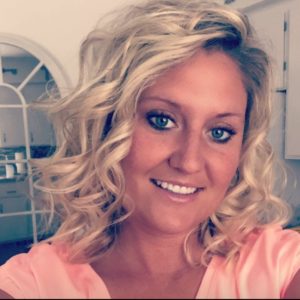 Emily's life long dream has always been to open her own dance studio. This dream started very young. Emily has been dancing since the age of 2 and has never stopped. She has over 26 years of dance experience, in 10 different genres and over 14 years of teaching experience. She has a Bachelor's of Sciences in Health and Human Performance- Exercise Sports and Science and Dance Education, is a certified Physical Therapy Aid and is certified in Ki-hara Resistance Stretching and Mashing. On top of that, Emily has continued to expand her knowledge of dance whenever she can by attending classes, trainings and adjudications on a yearly basis. Emily is also a certified judge for WACPC (Wisconsin Dance Team Association), The Minnesota State High School League (MSHSL), Dance Extreme (DX), and Eclipse and has judged all over the Midwest. Emily believes that it is not only important to know dance and the technique, but also the body and the correct way of executing the moves to prevent injury.
Emily loves connecting with children of all ages and teaching them the art of dance. Emily was nominated in college to be a student choreographer for the University's Dance Theatre program's performance. She also has been nominated several times for outstanding choreography at competitions (Triple S, Masquerade, Eclipse) as well as an excellent teacher award at competitions (Triple S, Eclipse, Mid-West Stars and StarQuest). She believes that anyone can dance if they have the right teacher who strives to teach them not only the moves and technique, but also the history behind it, names and terminology, and the self esteem that so many children and adults these days lack. She has a true caring nature and aims to have a one on one approach to teaching and correcting. She prides herself on being a role model in and out of the studio.
Emily not only has a passion for teaching dance, but performing as well. She has performed all over the country, from team competitions and studio competitions, to the half time show of the Pro bowl in Hawaii. She has also performed for dance intensives at colleges all over Wisconsin and Minnesota, to professional dance companies in St. Paul, Minnesota (Patrick's Cabaret, Zenon, and Breaking Boundaries). She has also worked with world-renowned choreographers such as Napoleon and Tabitha D'umo, Mandy Moore, Mia Michaels, Wade Robson, and other "So You Think You Can Dance" choreographers, as well as Michael Peters, Cathy Roe, Bill T. Jones, Doug Varone, Bebe Miller, and Danny Buraczeski. She has also collaborated with many new up and coming local choreographers in the twin cities.
Emily is excited to start her new adventure, and hopes to bring her passion of dance alive in the central Wisconsin area.
Expressions Dance Institute Dance Instructors: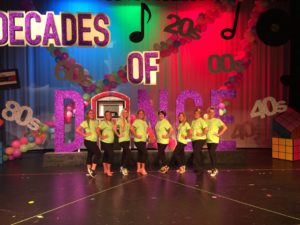 Our instructors are all CPR, AED, and First Aid certified. We pride ourselves on having instructors that are not only qualified to teach dance but are also approachable, laid back, and are always ready to dance and have fun with your child. Not only is it important for us to teach dance to your child but also try to instill self confidence, and have your child feel free to be who they are and express them selves in a safe and welcoming environment.
Miss Marissa, Miss Olivia, Miss Hilary, Miss Emily, Miss Jorden, Miss Krystal
Miss Jodi, Miss Cassidy, Miss Rochelle, Miss Jackie, Miss Erika